The Social Orientation and Community Involvement (SOCI) Department organized another activity to which a one-day medical and dental mission was conducted to provide healthcare services to its adaptive community, Barangay Taclobo, Dumaguete City orchestrated by Ms. Maria Cristina B. Nano, SOCI Director. With the unwavering support from Ms. Melody C. Prado, Asian College – Campus Administrator.
A partnership from WeServe Philippines which composes of doctors, dentists, and teachers' volunteers from all over the Philippines and Ikthus Dumaguete made the medical and dental mission a success. The beneficiaries were children, senior citizens, and adults in the three Puroks namely, Purok Banikanhon, Purok Santan, and Purok Valtimar/Taclobo Extension in the said Barangay. The faculty from the General Education Department and Health Care Services students also assisted them.
Their goal is to improve the health and well-being of those who would otherwise not have access to basic healthcare and provide much-needed medical care. In addition to providing medical care, they also educate attendees about health and wellness. Moreover, free medicines and reading eyeglasses were also given after the check-up. You can really see so much joy in the eyes of the patients as they left the venue.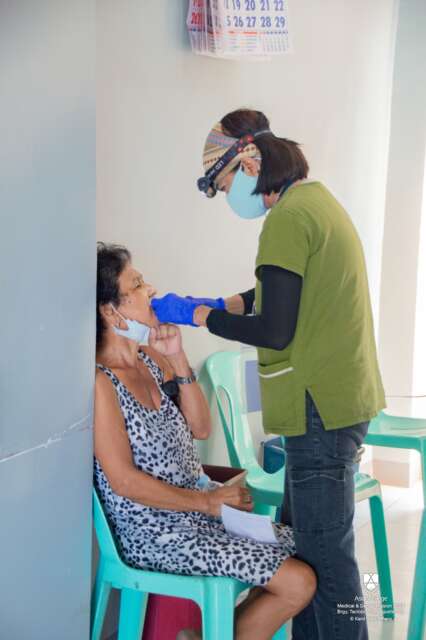 It is in these programs that we understand why medical missions play a vital role in providing healthcare to underserved communities. Because they are the ones who are in much need of medical care, attention, and education, promote cultural understanding, and help to address health disparities. And with Asian College being on board with this kind of program they sure can make a beneficial impact on the health and well-being of individuals and communities.